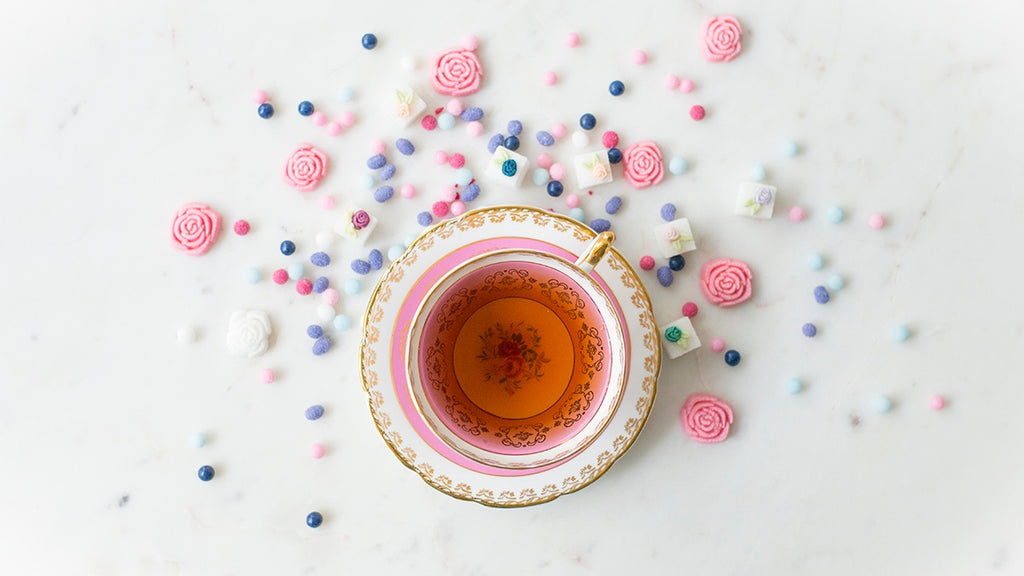 Sugar 101: A Study of Sweetness
When it comes to tea, there are all sorts of preferences: to add milk or not? Do we add it first or last? Sugar or honey? Or to add something sweet at all for that matter?
Though all of these questions are equally debated, we wanted to do a spotlight on sugar, as there are so many sweet possibilities within that category alone! Sloane's founder Hoda was first introduced to the beautiful world of specialty sugars during her studies in perfumery when staying in the South of France, and has held an interest in collecting them ever since.

These sparkling creations come in all shapes and sizes, often with flavours infused or hardened to encase delicate florals within. Often candied florals are thought of as purely decorative, but adding a bloom or two to your favourite cup can impart a delicate floral sweetness, intensifying the floral presence of certain teas. Other more traditional sugars are meant to sweeten without adding an additional layer of flavour, though some naturally have a subtle flavour of their own thanks to specific processing methods.

Though we can't cover every single type of sugar since the possibilities are almost endless, we've touched upon some of our Sloane favourites below:
White Sugar vs Cane Sugar
Granulated sugar, also referred to as white sugar or table sugar, comes from sugarcane or sugar beets whereas cane sugar is produced solely from sugarcane and is minimally processed. It has a slightly larger texture and deeper colour. Variations in refining of cane sugar can create a variety of different consistencies and flavours, and some lighter coloured sugars are even bleached with animal bone char!
Demerara and Turbinado Sugars
These minimally refined cane sugars come in shades of light caramel and can resemble brown sugar. This allows them to retain their subtle molasses flavour, perfect for adding to heartier cups of tea like Bold Breakfast.