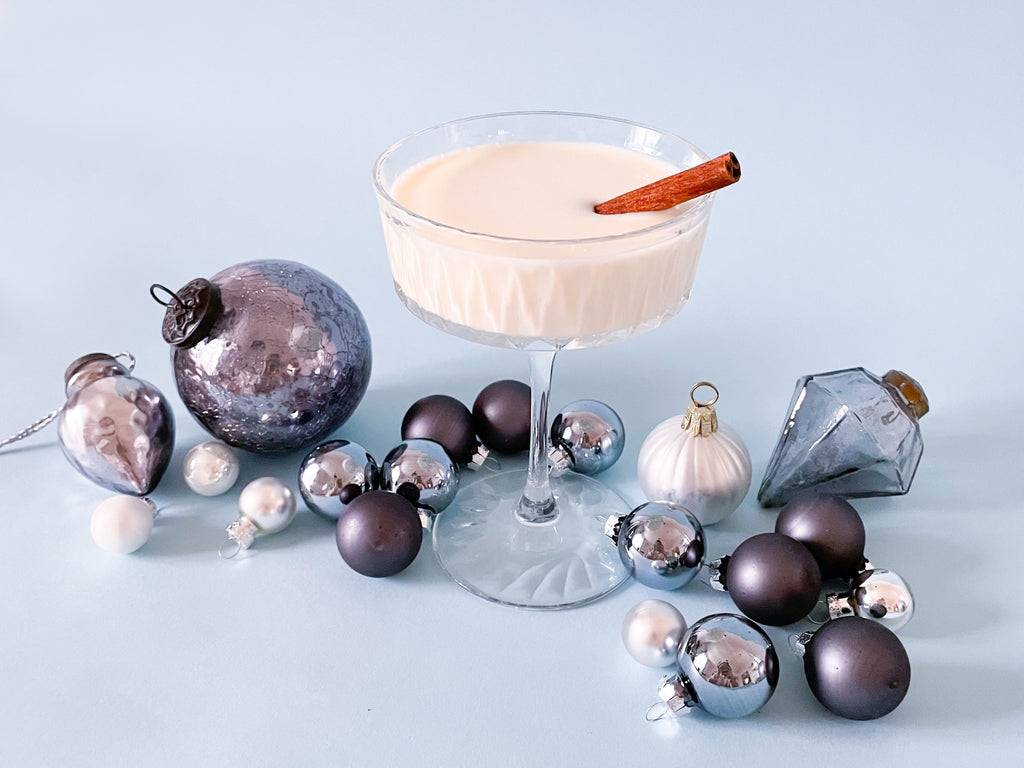 Celebration Medley Eggnog
Eggnog lover looking for a way to elevate your nog? Do so with tea! Celebration Medley is the tea for the holidays and all things festive, so naturally, we made Celebration Medley Eggnog.
Ingredients:
4 oz. of eggnog
4 oz. of 2% milk or alt-milk 
2 oz. of Celebration Medley tea concentrate (20g of loose leaf tea & 240ml of cold water)
1 cinnamon stick 
Pinch of cinnamon 
Instructions:
Begin by making steeped tea concentrate. Add 20g of Celebration Medley loose leaf to 240ml of cold water and cold steep overnight for 12 hours in the fridge. Once steeped, strain tea leaves from mixture.
Combine eggnog, milk/alt-milk, and Celebration Medley concentrate. This can be done either via stovetop and whisked on medium until warm or with a milk forther.
Once warmed, pour into a glass and garnish with cinnamon stick and/or a sprinkle of cinnamon. 
Cheers!