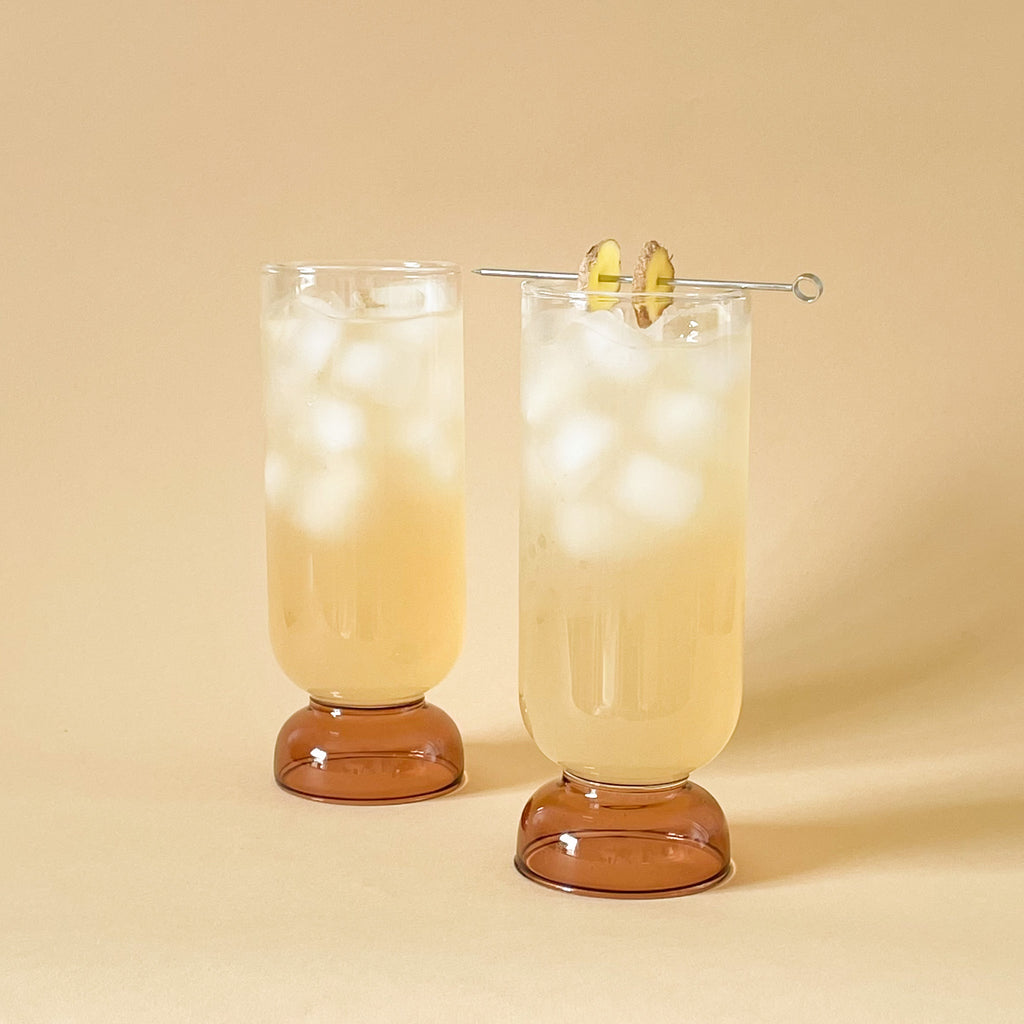 Ginger Twist Lemonade
Ginger lemonade with a twist, Ginger Twist! A super simple way to elevate your lemonade this summer with subtle notes of ginger, lemongrass, citrus peel, and a honeyed linger. 
Ingredients:
2 heaping teaspoons of loose leaf /2 sachets of Ginger Twist
Sweetened Lemonade
Fresh ginger
Instructions:
Portion 2 heaping teaspoons of Ginger Twist loose leaf or use 2 pre-filled sachets to steep. Steep with 8 ounces of fully boiled water for 5-6 minutes. For larger batches, use 2 heaping teaspoons/2 pre-filled sachets per 8 ounces of water. 
Remove sachets and let tea cool. 
Fill a glass with ice and pour in the steeped Ginger Twist. Top up glass with sweetened lemonade to taste. 
Stir, garnish with fresh cut ginger and enjoy!