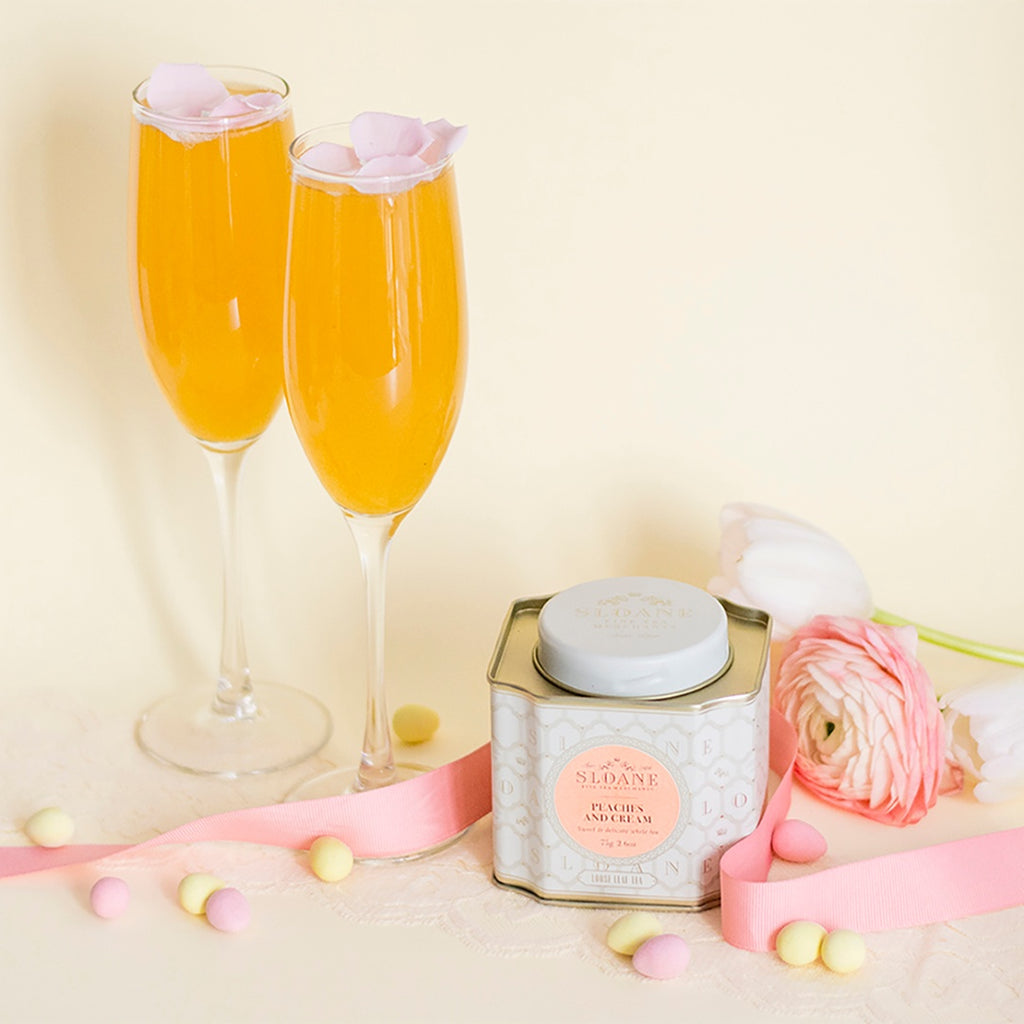 Peaches And Cream Tea Infused Mimosas
One of the benchmarks of a great Easter weekend is an exceptional Easter brunch, and we strongly believe that tea is an integral part to any brunch spread!
In the spirit of Spring, we came up with a delightful tea-infused twist on the traditional mimosa, featuring fresh peach juice, Sloane's Peaches And Cream White Tea, and a bit of bubbly of course. Blended with "Water Honey Peaches", this tea is delicate and subtle, with sweet notes of vanilla and a slight floral aftertaste. When steeped to perfection, it's the perfect pairing for fine champagne, and the added splash of peach juice serves to truly bring out the fruity flavour.
When selecting your champagne for this recipe, we suggest looking for notes of melon, stone fruit and florals to truly complement this soft, sweet white tea blend. Nothing too overpowering if you can help it, and use the juice sparingly too!
Cheers to a beautiful Spring long weekend spent alongside friends and family - don't forget to pop the bubbly!
Ingredients //
Makes two mimosas, multiply as needed!
Fresh peach juice
Champagne
Fresh rose petals
Steep 6 teaspoons of tea in 4 oz of water that's just below boiling (if you don't have an automated kettle, we recommend taking your kettle off just before boiling, or leaving it to sit for 3-5 minutes before pouring). Steep for 1-2 mins and remove leaves, allow the tea to cool completely before dividing evenly between your champagne glasses.
Add 3-4oz of fresh peach nectar, and top it off with your favourite champagne! Garnish with fruit and/or rose petals and serve alongside all of your Easter favourites.